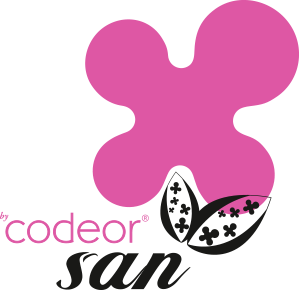 Codeor San rosa
Footwear lightweight, flexible, washable and long lasting, derived system production by direct injection, No stitching or glue binding cutting / floor andl shoe is in one piece. Floor anti-slip. wall UnisexFacilitates support the foot without squeezing. The waist of the last allows a balanced distribution of body weight.
A light, flexible, washable and resistant shoe, manufactured in one piece thought direct injection making process, originating a highly differentiated quality rest and ergonomic design of products, resisting longer, and showing superior lightness and flexibility. There is no stitching or gluing between the upper and the sole. With a non-slip sole and a wide unisex form, it provides support for the foot without compression. The last-waist allows for a balanced distribution of body weight.
It provides CE certified antistatic and non skid soles with shock absorption. Soft and breathable upper, entirely water resistant, and showing great resistance against chemical products, oils or solvents. Washable in the washing machine.
Certified according to the EN ISO 20347 standard.
 DATA SHEET
 TECHNICAL SPECIFICATIONS
Additional information
| | |
| --- | --- |
| Sizes | 35, 36, 37, 38, 39, 40, 41, 42, 43, 44, 45, 46, 47 |
| Colors | Pink and gray |